Wednesday 21 September 2011
11:38 |
Posted by Just Creativeness |
|
Edit Post
Bert's Butchery.
This is a website we design for a Butchery, That specialise in amazing platters and does any size Spit braai functions.
Sea and sand.
Is a children's book' We Created this website so that the author could share it with the world.
Sea and Sand was written to help parents through this difficult time of having a divorce and help children understand and cope with what is happening in their life's.
0 comments
About Me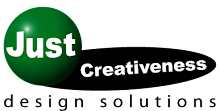 Just Creativeness was established in 2009. We are very passionate about our designs, that is why we can provide our customers with unique designs and Professional service.  The world has changed into the digital age, that is why it's more crucial than ever for your company to stand out and be recognised. Having your website on the net, will give you 24/7 exposure. We believe every client is unique which is why each design is custom designed specifically to their requirements. Just Creativeness consists of fun, friendly and experienced designers.
View my complete profile